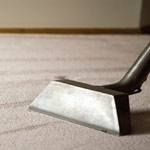 Pinnacle Carpet Care is the one to call for carpet cleaning, area rug cleaning, and upholstery cleaning. Our technicians are professional which allows us to ensure your satisfaction. At Pinnacle Carpet Care we truly are "Adding Years Of Life To Your Carpet". Find out why hiring a professional carpet cleaner can be such an effective and cost efficient method of keeping your carpets color bright and clean. Feel free to call 252-717-0639 or 252-746-8216.
When servicing your carpets, we strive to keep you, your family, and your pets safe by using gentle yet effective products on your carpets and upholstery. With our state-of-the-art equipment your carpets will be fresh, clean, residue-free and deodorized. Pinnacle Carpet Care is proud to offer "Valued Services, With Competitive Prices".
We are a full service carpet cleaning company. Pinnacle Carpet Care operates in Greenville, NC and the surrounding areas. We are your best choice for all carpet and upholstery cleaning. Our excellent attention to detail coupled with the use of the highest quality products guarantee that you are obtaining the highest quality services and results. We bring convenience and quality service to you at prices that can't be beat!
Pinnacle Carpet Care believes that up keeping your carpet is a requirement to protect your investment. The company's goal is to ensure that every client is 100% satisfied with each and every visit. From carpets to upholstery, we strive to provide the best possible service and a maintenance program tailored to each customer's specific needs or interests.